Geek Beers is tomorrow at the Naked Pig!
Who: entrepreneurs, developers, designers, and creatives who want to make Vernon awesome
What: Beer, BBQ, and good conversation (everything from design, to hardware hacking, to business, to programming in VIM)
When: Thursday, October 29th, 2015, 5pm-8pm (and even later sometimes!)
Where: The Naked Pig, 2933-30TH Ave, Vernon, BC
You can find us at the big long tables on the elevated platform just to the left of the bar.
Hoping to see you there!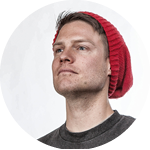 Cheers,
Justin Jackson
@mijustin